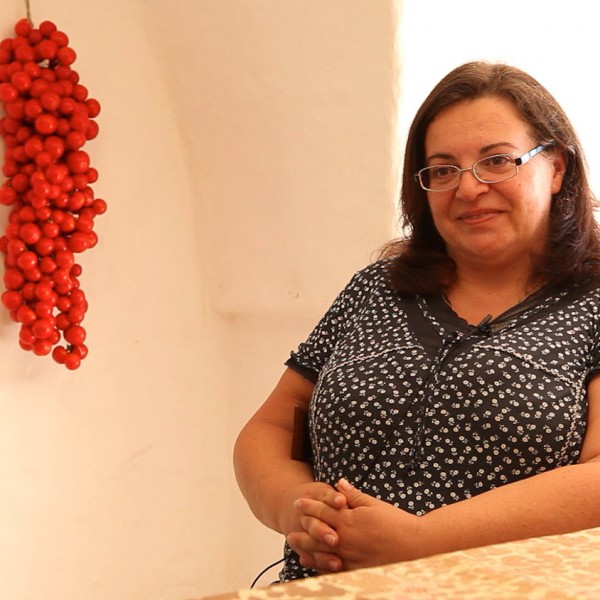 Fasano - Angela Sabatelli isn't a farmer herself, but she works with her brother Giovanni in their family business, which has been in existence for four generations. It was established way back in 1904.
The crips, which are organic, spread over a surface area that includes forty-five hectares of the company's own land and twenty-five hectares that are rented. The crops include olives - which are grown from ancient trees - wheat, tomatoes and capers, as well as carobs and pasture for farm animals.
Giovanni and Angela have been running their business using organic methods since 1996, which was a natural development. Respect for and an understanding of the land led them to where they are today, with a consequent increase, rather than a decrease, in the amount of cultivated land.
Products : Organic olives, wheat, tomatoes and capers
"Land is life. Without the gifts the land gives us, we could not exist. We have to understand that we must respect the earth, not poison it or change it, but rather help it to produce and help it to thrive too. In turn, the earth blesses us with life".
Quote from Cibo Vero, storie di passione per la terra, Giunti Editore 2012