Jam Tarts
Serves 4 person
| | |
| --- | --- |
| Ingredient | Quantity |
| Plain flour | 100g |
| Salt | 1 pinch |
| Butter or margarine | 50g |
| Alce Nero fruit jam | 100g |
Here's the ingredients you are using: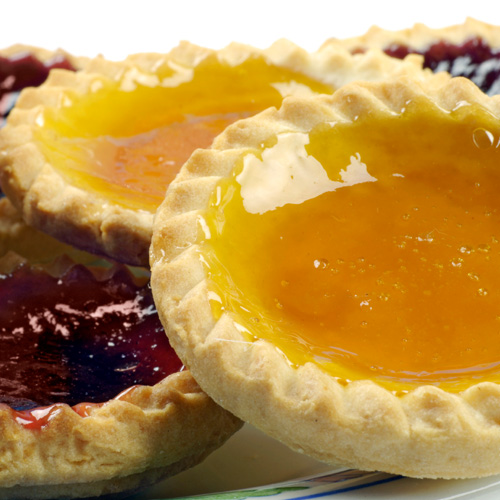 Sift the flour and salt into a bowl. Rub in the butter or margarine until the mixture resembles fine breadcrumbs.
Stir in just enough water to bind the ingredients, and lightly mix together. Roll out the pastry on a lightly floured surface, then cut out (2 1/2) rounds.
Use these rounds to line patty tins. Put a small spoonful of jam into each tart. Bake in 200°C oven for 10-15 minutes or until the pastry is golden. Cool in a wire rack. Serve warm or cold.