Classic Sponge Cake with Jam
Serves 6-8 person
| | |
| --- | --- |
| Ingredient | Quantity |
| Sponge cake (8') | 1 |
| Whipping cream | 100 ml |
| Alce Nero organic strawberry jam | 125g |
| Icing sugar, dusting | 1 tbsp |
Here's the ingredients you are using: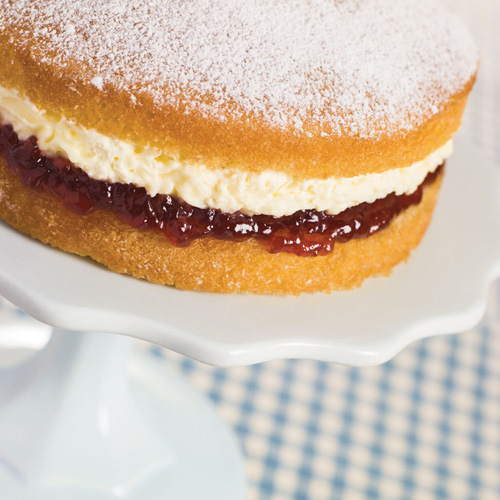 Cut in two sponge cake. Whip the cream to soft peaks.
Spread the bottom half of the sponge cake with the cream in an even layer.
Spread the jam evenly and carefully on top of the cream.
Sandwich the cake using the other half of the cake and transfer it carefully to a serving plate. Dust with the icing sugar and serve.