Bread and Butter Pudding
Serves 6 persons
| | |
| --- | --- |
| Ingredient | Quantity |
| Alce Nero Organic Acacia Honey | 1/4 cup |
| White bread, sliced half | 8-10 slices |
| Butter | 25g |
| Milk | 350ml |
| Cinnamon powder | 3 teaspoon |
| Eggs, cracked | 2 |
| Icing sugar | 1/3 cup |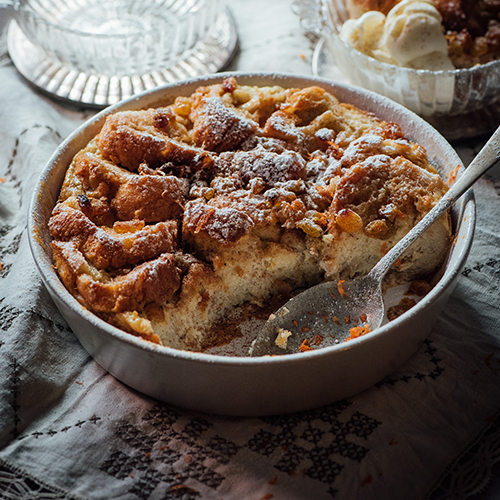 Preparation
Preheat oven to 180c
In a bowl, mix honey, milk, butter, eggs and cinnamon.
Put a layer of bread in your pan and pour some of the honey mixtures.
Add another layer of bread and repeat until all the breads are soaked in.
Put in oven for 40 minutes. Sprinkle some icing sugar on it and serve with ice cream.